Today, some follow-up details on the South Africa nightmare showed up; I continue to think this could be significant as the cult appears to be retreating and retrenching from some geographies to focus on the US operation.  I'm hungrily devouring everything I can to attempt to figure out whether this scenario of the cult declaring a sizable number of big donors will have ripple effects potentially including the entire org declaring itself independent of the "mother church."
Tony's article today focuses on a filing in the Garcia suit which can be used to cast aspersions on the credibility of the "diversity jurisdiction" memo which is still at issue in the case.
The message boards have a fair amount of clever creativity worth checking out.   While some might accuse me of bias, I must say that Supermodel #1's comments on yesterday's Scientology Daily Digest are worth noting.  She's tolerant of my interest in the cult but has not had much interest in the spotlight.  I invited her to put in a small comment on my first blog post to help "christen" the blog, much as an elegant woman christens a lumbering smoke-belching ship before launch.  I may have created a monster, however, as reading her rather witty repartee will show.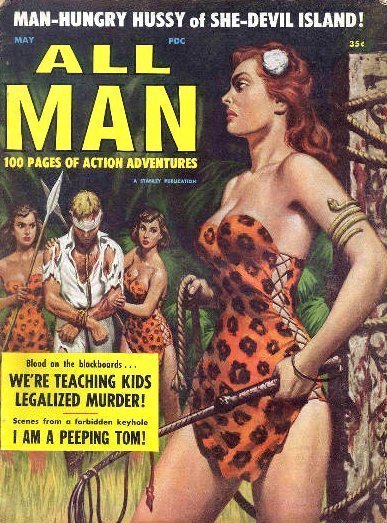 Incidentally, now that she's surfaced publicly, some might wonder if Supermodel #1 is a sock puppet of mine.  She has met Tony on a couple of occasions, and has also met a number of other prominent members of our community; all can vouch for her, and since I was lurking nearby, proving that we have both been seen in the same place at the same time.  She's even found a potential self-portrait, shown here, that she feels captures her true essence.
Tony Ortega's Blog
Tony's story today analyzed the filing by Ted Babbitt, the plaintiff's attorneys in the Garcia's Super Power donation fraud case .  Scientology was required to submit a five page (restriction to avoid them droning on for hundreds of pages) summary of the arbitration procedure, so that the judge could determine whether the arbitration procedure is fair. That's needed in order to determine whether the court could intervene, given that the donor agreement requires a "Church" arbitration panel (which the Garcias contend inherently stacks the decks against anyone seeking redress).
The response to the arbitration outline filed by the cult is withering and direct, accusing the cult of "fraud" and "fiction" in the description of arbitration.  The underlying legal filings are provided, as is a declaration of Mike Rinder, who points out that he spent 20 years in charge of managing legal affairs for the cult, and who says that he never knew of an actual arbitration proceeding to take place.
My take:  I think that the Garcia's attorney may have been rocked back on their heels by the diversity jurisdiction issue, which appears to leave the Court little room for discretion in determining whether it has to dismiss the case or whether it can continue.  To a non-lawyer like me, it feels like this filing is far more confident in tone than the plaintiff's opposition to the diversity jurisdiction issue. It is unusual for a motion like this to use such extraordinarily strong terms as "fraud" and "fiction." In other cases I have looked at, attorneys tend to use a reasonable amount of restraint, even in the overview sections where one is expected to use passionate rhetoric to attempt to sway the judge before beginning the legal reasoning process. It is a surprising to see such strong words, one of which has a clear implication that a criminal act upon is being committed upon the court.
I think it is no coincidence that this response was filed very quickly, so that it influences the judge's perception of the diversity jurisdiction argument and implies that it is likely fraudulent and fictional as well. Since I am not a lawyer, I don't know how to assess how the judge reacts to this motion, either on its own merits, or in conjunction with the diversity jurisdiction issue. But I do note the more confident tone in this filing. 
Key comments: 
Mike Rinder's Blog
WWP, ESMB, OCMB
Aeger Primo helps out in a big way today, again. A serious article to lead off followed by some lulz.
General Media